We are now one year into the pandemic, and while we are all exhausted with the impact this is having on our lives, I am hopeful there is light at the end of the tunnel as we see the rollout of vaccines across the province.
It is no secret that the real estate market has been hot in recent months. While the media focuses primarily on single family housing – the same remains true in the multi family market as well. As is always the case in multi family investing – our business is largely driven by interest rates. As interest rates dropped in response to the pandemic, things really heated up and we were fortunate to help several Buyers and Sellers transact over 150 apartment units in the first quarter of 2021.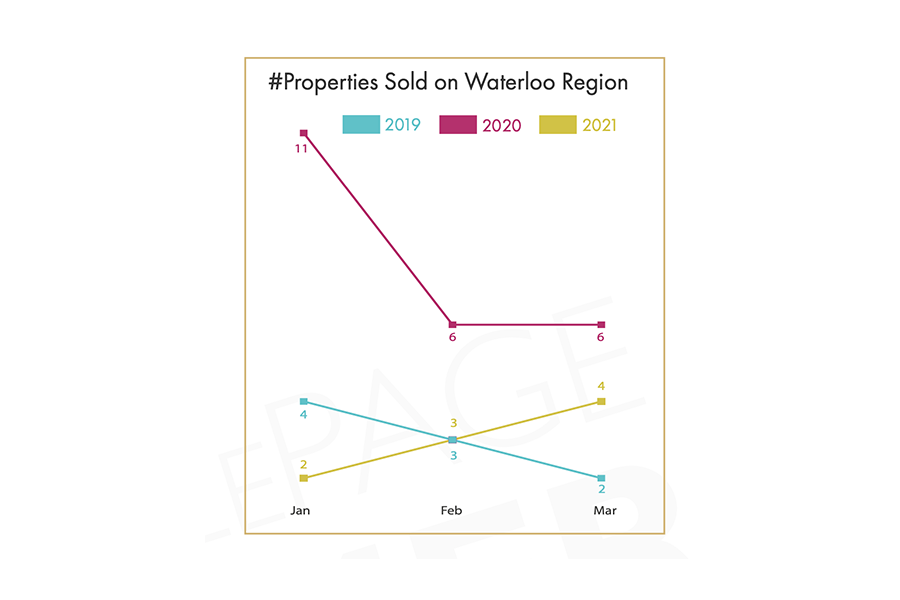 The pandemic has resulted in many changes to our business to ensure we are selling apartment buildings as safely as possible. We are relying on virtual tours as a way to allow prospective buyers to view a building without having to disturb tenants on multiple occasions. We are limiting the number of times we enter the building, and also limiting the number of people entering the building, when it is necessary. Anyone entering the building is screened for COVID symptoms, while masks and hand sanitizer are also being used. This may create some extra work – however it is imperative we keep all parties safe and comfortable during the process.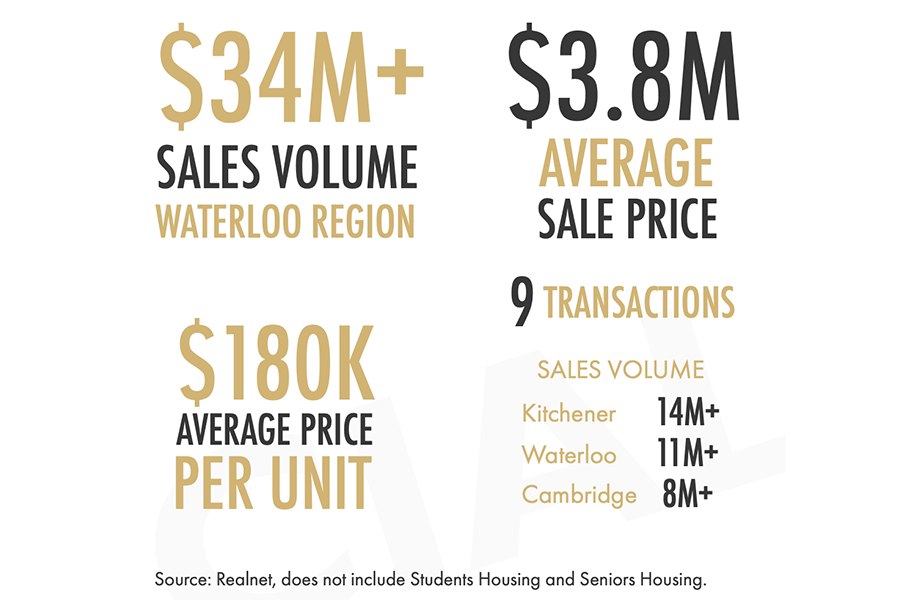 While owners are delighted to hear of rising apartment values – they are not without their own challenges. Owners are experiencing rising costs. Insurance premiums have risen significantly, while landlords are also seeing rising utility costs with tenants spending more time at home. Even with these rising costs for landlords – the province has mandated a rent increase freeze for 2021 – adding even more pressure on the bottom line. Additionally, leasing activity is not as strong as it was prior to the pandemic due to lower immigration rates and the service sector having limited employment opportunities. The eviction process also remains time consuming and costly for landlords to navigate.
Despite all of these challenges – multi family remains a highly sought after investment. Many of these challenges are viewed as temporary and investors are confident that when the pandemic is behind us we will see strong economic growth in our Region again.
As always, my goal is to be your source for insights and intelligence into the ever changing market, so if you have any questions, don't hesitate to reach out.
Regards, Kyle