Principal Interest
Principal Interest is a client focused, results driven facilitator of multi family investment transactions in Southwestern Ontario. We have a proven track record of over $150 Million in multi family sales. We pride ourselves on building long term relationships with our clients and customers to help them achieve and exceed their investment goals. When working with Principal Interest we strive to provide each person we come in contact with the following as our core business principles:
All parties will be treated in a fair and respectful manner. No funny business or dishonest sales tactics. Whether you are a client, customer, or another Realtor cooperating on a transaction, we assure you will be treated with trust and integrity each and every step of the way.
In a fast paced business where time can be of the essence, fast response time and access in times of need can be crucial to not only your success but peace of mind. Not only will our response time impress you, but our clear and concise communication will make your investment process smooth and comfortable.
Real estate is a long term investment, but the market is constantly changing and evolving. We ensure you have up to date market information, second to none in the marketplace. We provide accurate and insightful information for our clients to make the best decisions for their own success.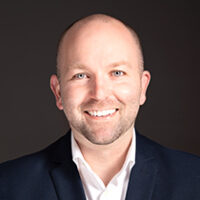 Kyle Church is an award winning real estate broker focused exclusively on selling multi family investment properties. For eight years, Kyle has been assisting individuals, families, partnerships and corporations buy and sell apartment buildings. Over this time he has developed strong relationships with investors at all levels and all building sizes.
Kyle has a strong academic research background which created a strong foundation for data management and market research that continues to serve him well to this day. Kyle holds a Masters Degree from the University of Waterloo in Economic Development, and an Honours Bachelor of Arts Degree in Urban Geography from Lakehead University.
When Kyle isn't busy selling apartment buildings, you will probably find him hiking the Bruce Trail, doing renovations to his home or fostering kittens for the Kitchener Waterloo Humane Society with his wife Ailish.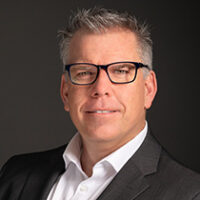 Andrew Macallum joined Principal Interest with over 17 years experience as provider of multi family housing. Having recently served owners and tenants as Principal at a property management company in Waterloo, his experience is rich with knowledge in navigating provincial legislation, building infrastructure and managing relationships with stakeholders. Andrew has previously served as President of the Waterloo Regional Apartment Management Association (WRAMA) for three years, representing rental housing providers and property managers across Kitchener, Waterloo, Cambridge, Guelph and the surrounding townships.
Andrew holds an Honours Bachelor of Arts degree in Kinesiology and Health Science at York University, a Bachelor of Education degree from the University of Western Ontario, and a Masters degree in Education from University of Toronto. After building a career in education, Andrew left his role as a secondary school administrator to focus exclusively on real estate.
Andrew and his wife Jill live in a very busy house with their three school-age daughters – splitting their time between hockey rinks, basketball courts, lacrosse pitches and soccer fields. On Saturday mornings he can often be found on his mountain bike, riding the Hydro-Cut.


Not intended to solicit sellers or buyers currently under contract. Royal LePage® is a registered trademark used under license. All offices are independently owned and operated unless otherwise noted. ©2021 Bridgemarq Real Estate Services Manager Limited. All rights reserved.